Close window to see Order Page
The 90 Day Guarantee:
Make Your Final Decision
After Trying SBI!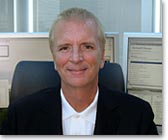 Ken Evoy, Founder and
Chairman of the Board
SiteSell.com
No product is perfect for everyone. I only want you to own SBI! if it is right for you. You likely feel the same.
If you're like me, you tend to delay important decisions because you are not 100% sure. Have you noticed how you only truly become 100% sure after you purchase and use a product?
That's why I encourage you to take full advantage of the 90 Day Guarantee. Use it as your free Satisfaction & Success trial. Purchase SBI! and make a final decision after putting it to the test...
Try it. Simply follow the Video Action Guide.
Pick the perfect niche and register your domain.
Build your business with the right process and tools.
Enjoy the rewards... growing profits and equity.
If you decide it's not for you, simply tell us. We refund immediately...
No strings. Better, actually. Keep the domain name that you register at our expense. It's our thank you for permitting us to introduce SBI! to you.
No time limits on the annual subscription! Ask for your money back anytime... SiteSell.com will refund you 100% within the first 90 days of purchase of your annual subscription, and on a pro-rata basis after that.
What about the monthly subscription? Ask for your money back within the first 90 days of your initial monthly purchase... SiteSell will refund you 100% (up to 3 months!).
No ifs, ands or buts. There is no "fine print." This is the guarantee.
How can you be sure we honor our Guarantee?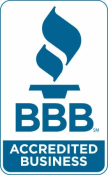 First and foremost, it's basic ethics. It's also "good business" because we have grown to the point where it would be foolhardy not to refund you on demand. And finally, here is how you can check for yourself...
We are members in good standing of the Montreal chapter of the BETTER BUSINESS BUREAU ("BBB"), a non-profit, internationally respected, consumer protection organization.
Check our track record (online: official BBB rating of A+). Offline, call the local BBB at 514-905-3893. Ask them about our company, SiteSell.com (quote them company number 7048). Online or off, you will see that our record is spotless.
We always immediately honor refund requests.